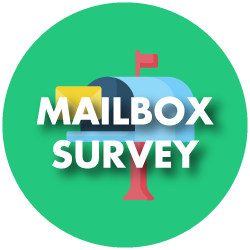 In response to concerns regarding mail delivery in your neighborhood, the Board enlisted the assistance of the Post Master to develop a plan for replacement of the mailboxes. The Board would like your opinion prior to approving the replacement.
Please take a moment to visit the following link to complete the survey no later than September 25, 2020.
A map of the proposed locations of the gang mailboxes is included with this notice. If you already have a cluster or "gang" mailbox, please disregard this notice. This survey is for replacement of individual mailboxes in your area only.