Please note that gathering in the pool areas for parties is strictly prohibited. Upon reopening the facilities, it was reported by our patrol team that residents were not following the re-opening restrictions and gathering and moving pool furniture. We request that everyone follow the procedures to prevent having to close the facilities again.

We have been informed by the Irvine Police Department that playgrounds must remain closed. We have amended the information below to include only passive parks, and remove tot lots and playgrounds from the list of facilities that have been reopened. If you would like to read more information about this correction, please visit https://www.cityofirvine.org/covid-19-resources/city-facility-updates.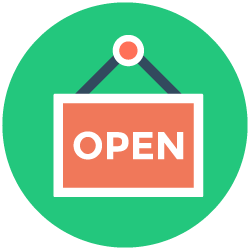 Thank you for your continued patience as we have navigated the COVID-19 restrictions on the community facilities. Beginning Friday, September 18, 2020, we have some exciting changes to the facility re-opening procedure. We will no longer require reservations for the pools. As of Friday, all pool locations will be reopened with the normal hours 5 AM until 10 PM. Please be patient with us as we move some of the lane lines around to the other locations. Each location is available for lap and open swim. Beginning Friday, the pools that will be heated are Plateau Pool 155 Ceremony, Lomas Valley Pool 95 Ranchland, Greenfield Pool 155 Walking Stick and Orchard View Pool 292 Borrego. All other locations will be open, but not heated. Please note that the spas and waders will remain closed and unheated. Additionally, the BBQ areas are still closed inside the pool areas and furniture is still being stored. The Board will revisit this at the October meeting.
Basketball hoops will be restored, and tot lots, parks, restrooms and picnic areas will reopen and we ask that you maintain proper social distancing when using all facilities. While facilities have reopened, this does not mean that gathering in large groups is permitted.
Facilities will be cleaned on a standard cleaning rotation, but no longer sanitized in between use.
If you have any questions, please email Kara Foley at kfoley@keystonepacific.com.