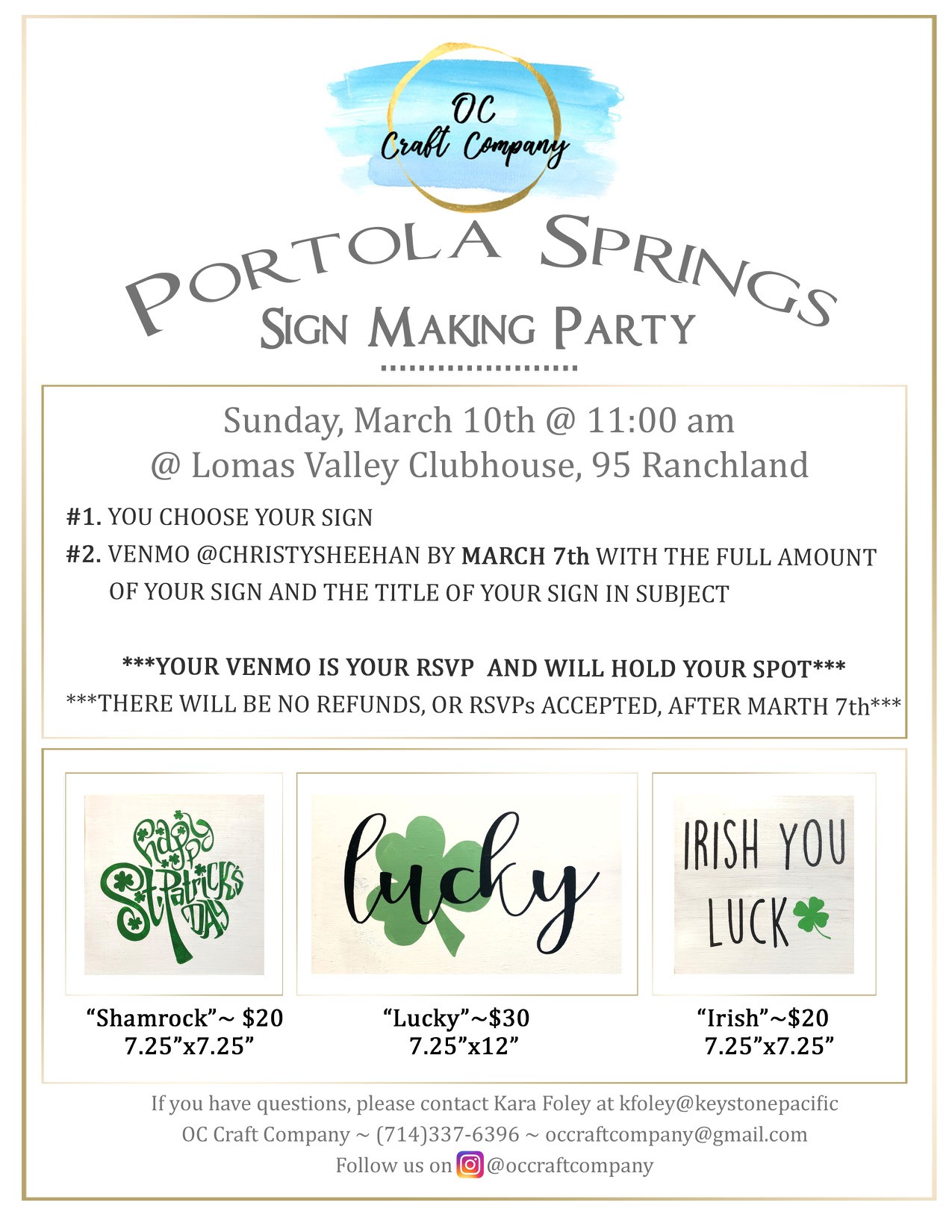 We are so pleased to announce our next community social event. Please join us for a DIY Mobile Sign Event and Champagne Brunch on Sunday, March 10, 2019-11 AM at the Lomas Valley Clubhouse, 95 Ranchland. This event is for adults only, 21 and over.
To RSVP and register for this event, please follow the instructions on the flyer and select a sign and submit payment through Venmo. The champagne brunch is complementary with the purchase of a sign. The standard event waiver will be required at the time of entry into the event. If you have any questions about the event, please email Kara Foley at kfoley@keystonepacific.com.
The deadline to register is March 7th at 5 PM. Guests are welcome.